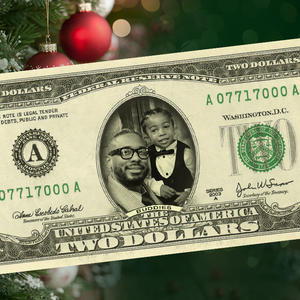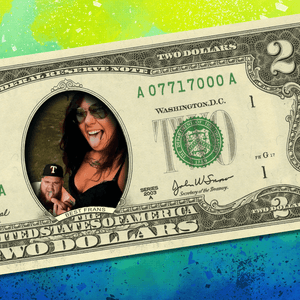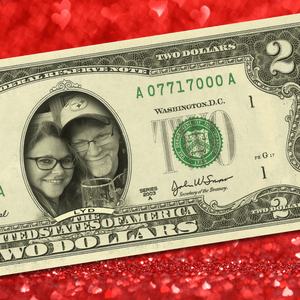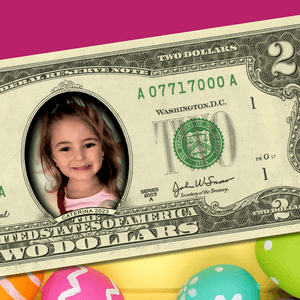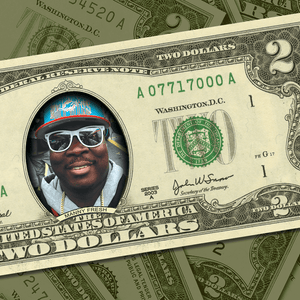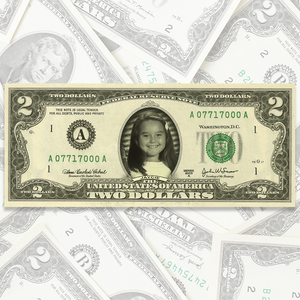 How much is a $2 bill worth? It's priceless when you or a friend are On The Money!

Get lucky with your face ... or your dad's face, your dog's face, your BFF's face ... on a real two-dollar bill! Create a totally unique custom keepsake bill using your photo and name on a REAL two dollar bill. Made from brand-new crisp uncirculated two dollar bills, You're on the Money $2 bills with your very own photo make great gifts for birthdays, holidays, and special occasions.
★★★★★ It's a great gift... Perfect for anytime you want to give something special and unique. - Andrea G.
PLEASE NOTE: Quantity discounts apply to multiples of a single image.
You're on the Money custom two dollar bills are genuine U.S. currency. Each custom keepsake featuring your photo on a $2 bill comes in a clear protective vinyl sleeve. Affixing die-cut labels over Thomas Jefferson using non-permanent removable adhesive is perfectly legal and permitted by the Secret Service and Treasury Department. The bills are not damaged or defaced in any way.
Orders are shipped from Texas via U.S. Mail within two business days. Upgraded shipping with tracking is available.

Satisfaction is 100% GUARANTEED or your money back.